Map Art World
Description
This is a flat world where players can request plots of land perfectly sized for map art creation.
How to request a plot
Players can request a plot by submitting a modreq. Be sure to include the material for the base of the plot. This can be any color of wool, stone, or wood planks. Players may not request ores or other valuable blocks for the base of their plot. If more than one player will be building on the plot, be sure to mention this in the modreq.
Example: /modreq I would like a mapart plot with white wool background. Please add PlayerName to the protection.
Examples of Map Art on Autcraft
Our logo: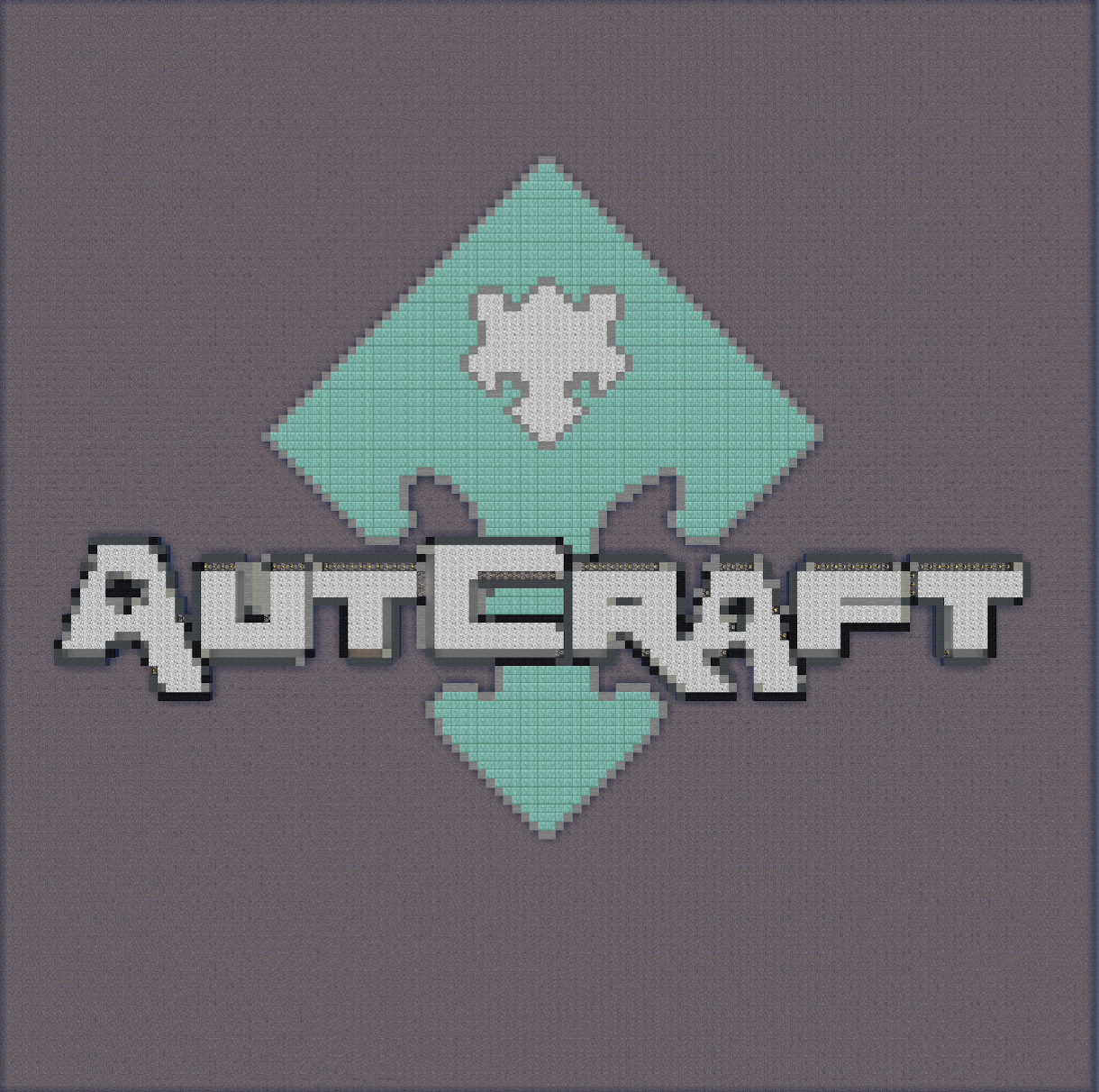 Rainbow Dash, as seen in the Map Art World, and then in an item frame: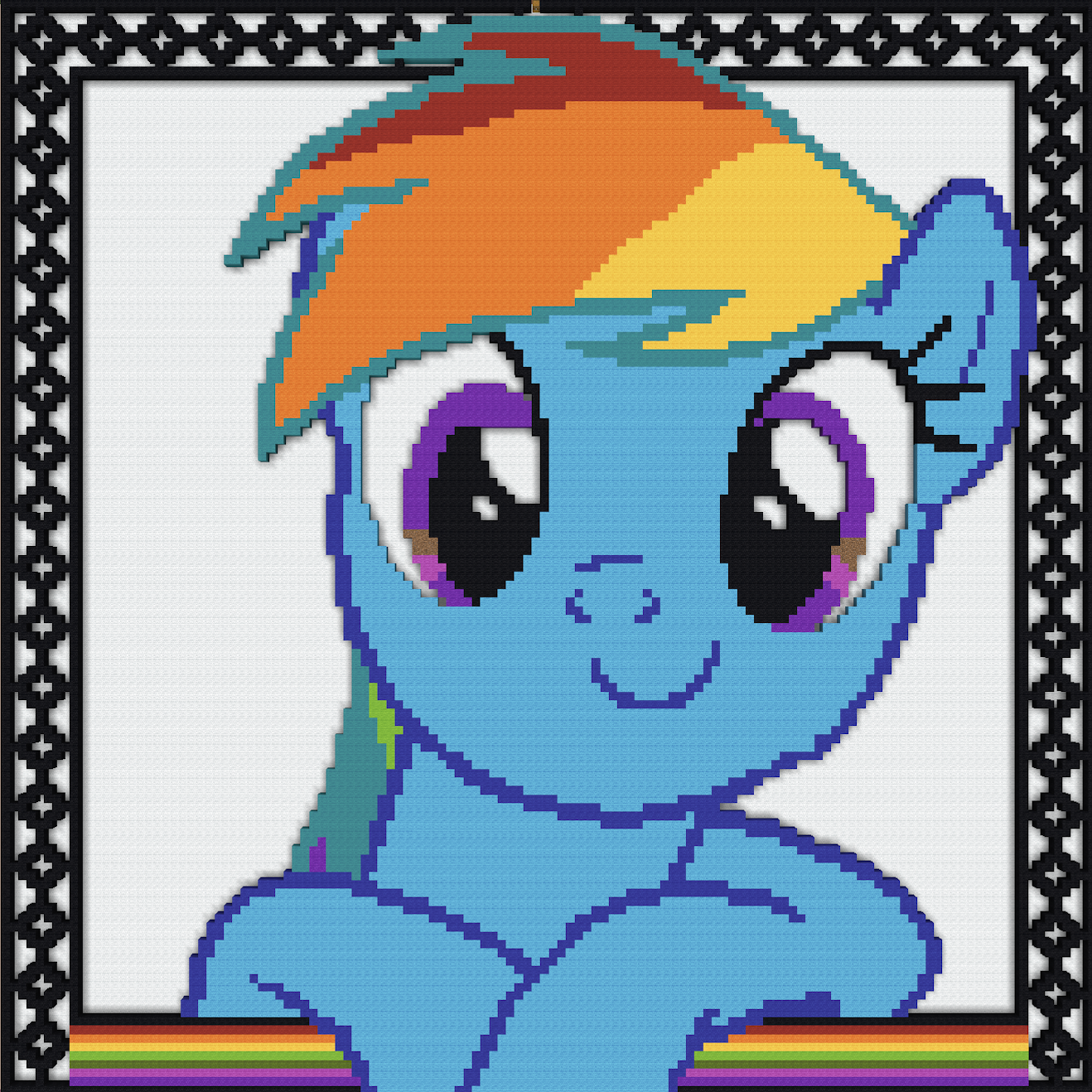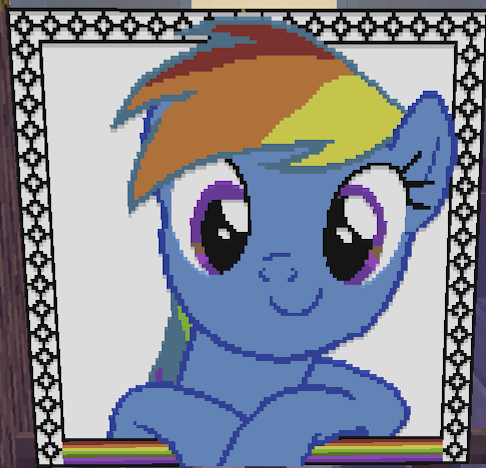 Multiple plots are sometimes created for larger art. This piece fills four item frames: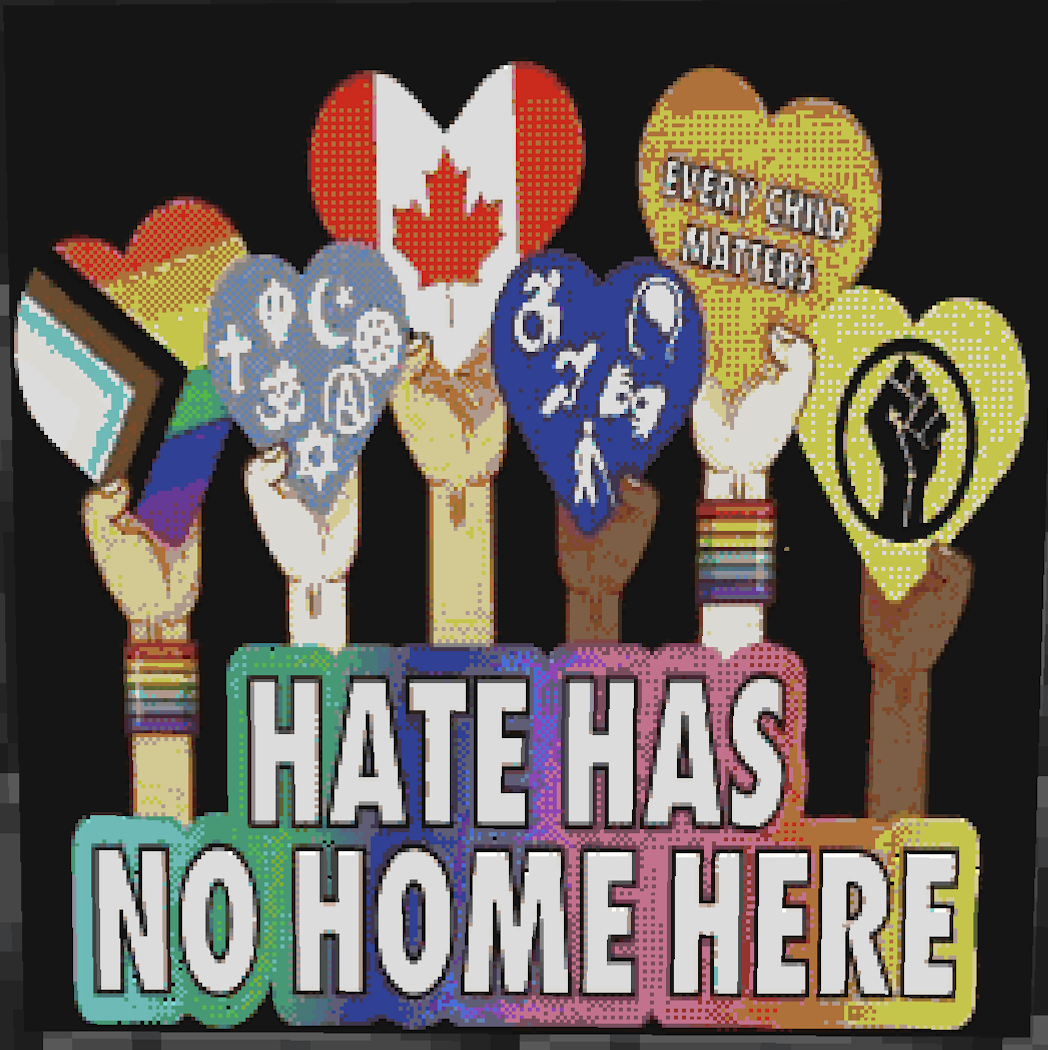 How to Choose Colors
Items placed in the map art world do not show up as that colors on a map. For a great visual on which blocks display which color, please visit the Minecraft Wiki page on Map Item Format. It is important to note that completely flat maps are limited in color, while maps using stair-step build techniques offer more variance in shade. 
---